Poli High'Tech Pad®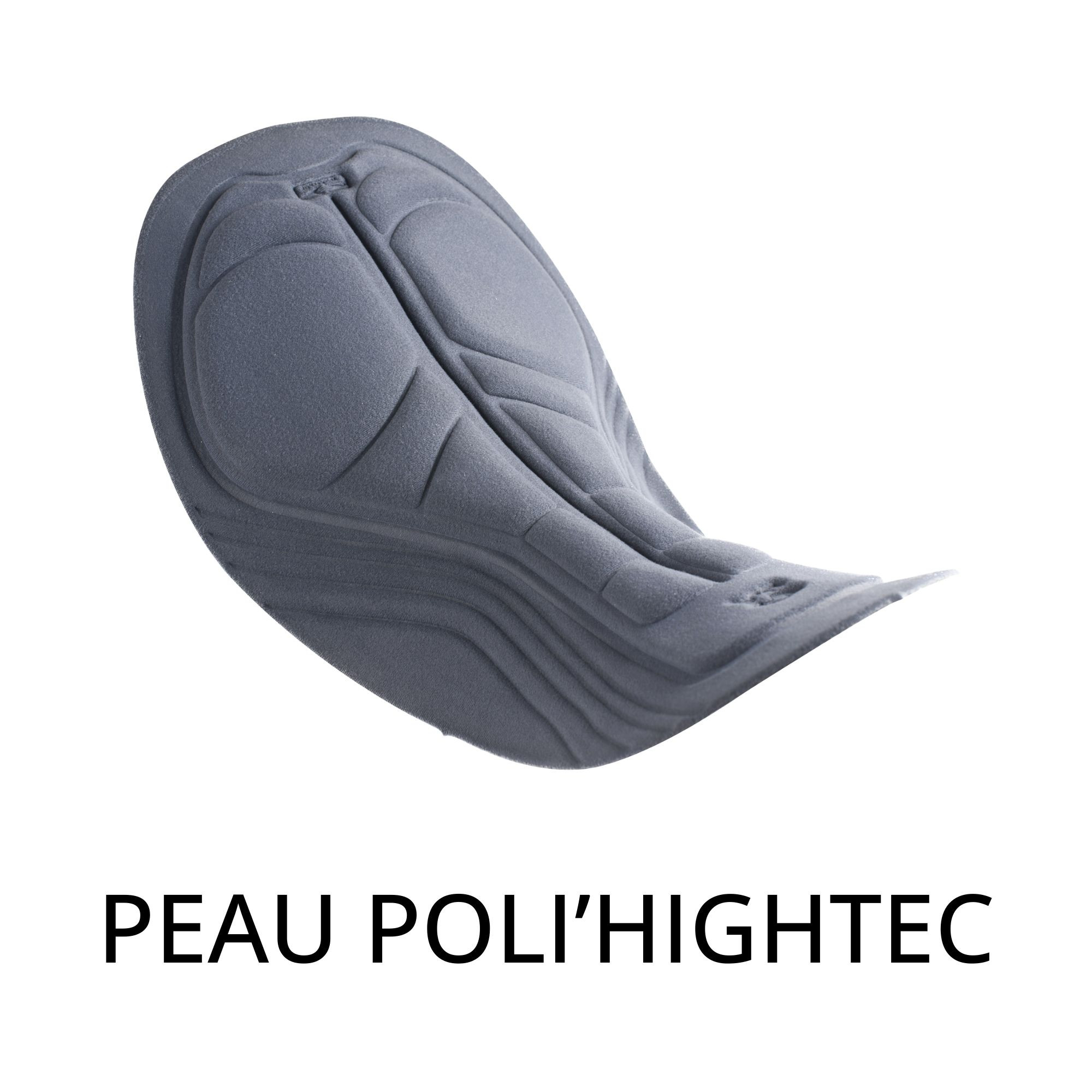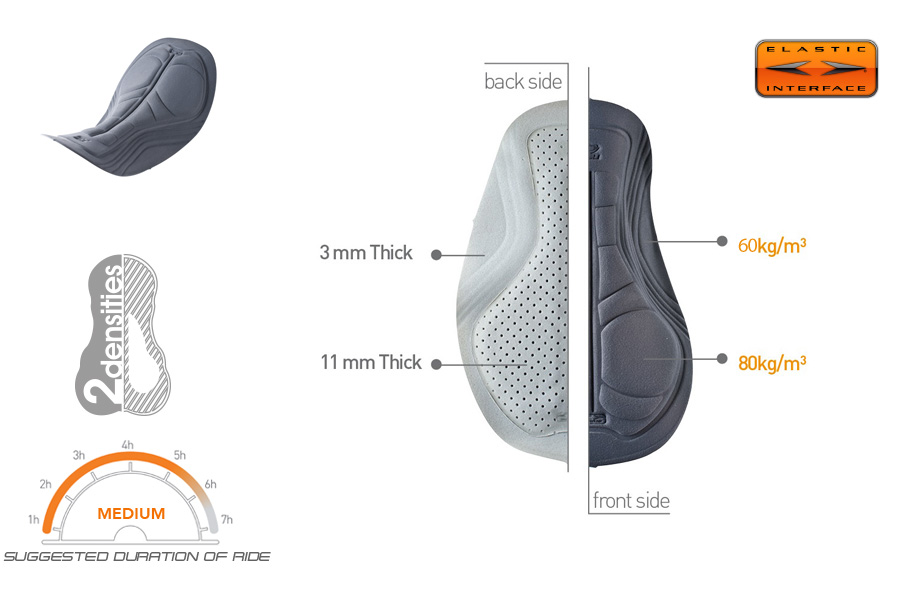 POLI'HIGHTECH®
MENS cycling pad developed by Elastic Interface
Medium-distance rides
The twin-density design of the POLI'HighTECH® pad provides both greater comfort and high protection. Its highly-elastic microfibre fabric allows greater freedom of movement. The 11mm high-density (80kg/m3) pad next to the sit bones and the central perineal channel correspond with the male anatomy. The dual-density pad is also perforated for maximum ventilation and enhanced moisture transfer. A thinner (3mm) density in the inner thigh area avoids chafing and irritations. An easy to care for garment, is machine washable at 30°C. The POLI'HighTECH® pad is specifically designed for short and medium rides.